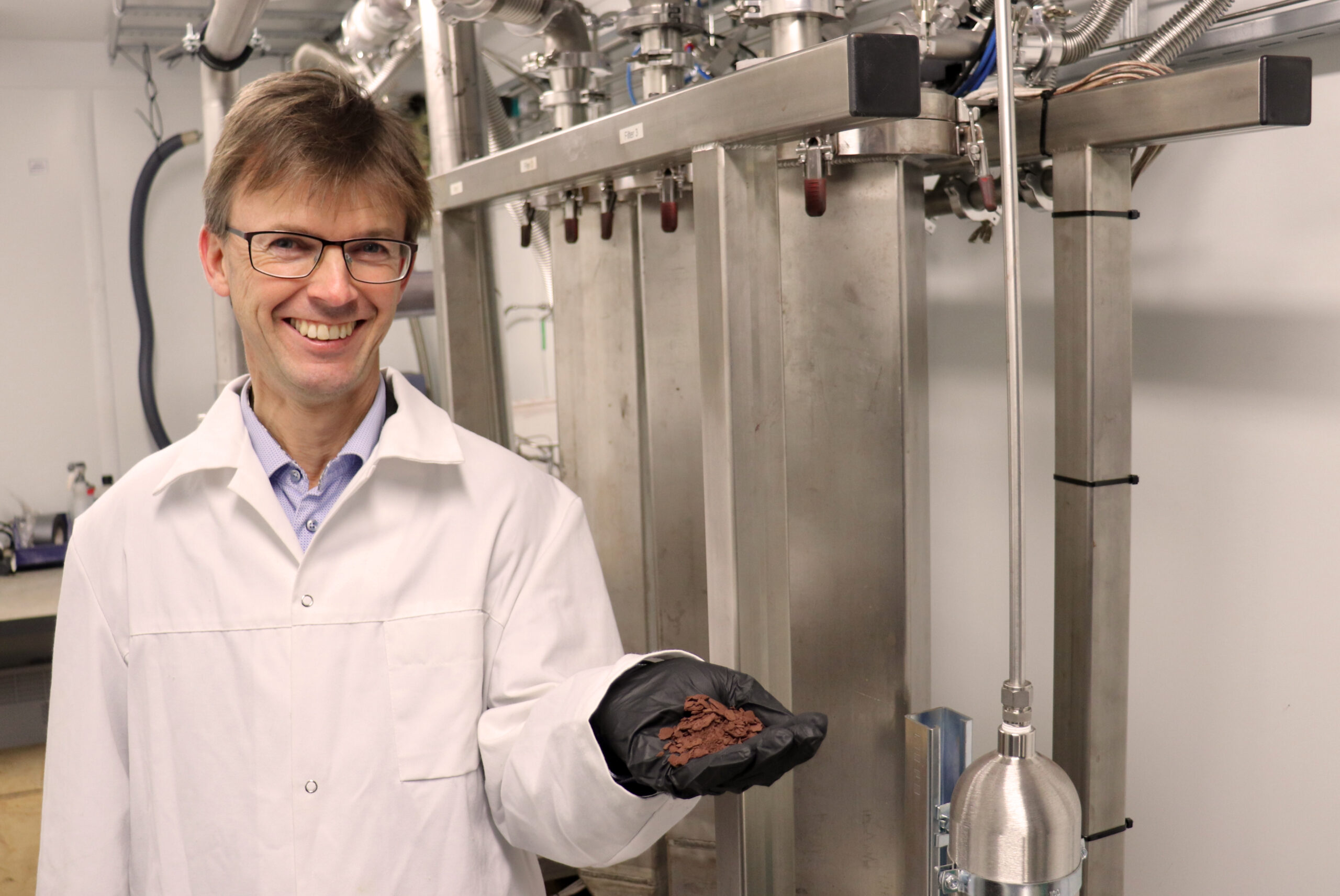 PR: Nysnø invests in unique, Norwegian material technology for batteries
Published: Stavanger, 11. January 2021
Stavanger 11.1.2021 - Cenate AS is a Norwegian company that produces advanced silicone nanoparticles. These particles increase the efficiency of lithium-ion batteries while reducing costs. With cheaper and more efficient batteries in electric mobility, the technology supports global electrification.
– This capital raise enables Cenate to optimize and qualify new products while scaling up the technology for mass production. We now have the chance to take a significant step towards commercialization in collaboration with some of the world's leading battery and anode producers, says Erik Sauar, CEO at Cenate.
Greenhouse gas emissions from transport have increased faster than in any other sector over the last decades and now stand for almost a quarter of global CO2 emissions. Replacing fossil fuels with electricity is a crucial technological shift to reach the climate goals – with more efficient and sustainable batteries as core enablers. Norwegian company Cenate develops and produces silicon nanoparticles to use in the battery anode. Silicon has the potential to store ten times more lithium than conventional anode materials. The combined effects are reduced costs, better performance, and increased energy density in the battery.
More efficient batteries
– Demand for batteries is increasing – and improvements in chemistry are still needed to boost performance and sustainability. Cenate is uniquely addressing this opportunity with its silicon nanoparticle technology, says Jean-Baptise Curien at Nysnø Climate Investments.
– The team and technology at Cenate come from decades of R&D and commercialization of world-leading material science technology from a Norwegian base, continues Curien at Nysnø Climate Investments.
Interest from world-leading battery producers
This capital raise will allow Cenate to continue the qualification process for advanced silicone nanoparticles and scale-up production to make commercial mass production possible.
The round is 5 million USD. Nysnø invests with Elkem, Must Invest, and Bonheur. Cenate will also receive grants from The Norwegian Research Council and Innovation Norway, bringing the total funding to 9 million USD.
Contact details
Erik Sauar, CEO Cenate es@cenate.com +47 91 55 79 68
Jean-Baptiste Curien, Investment Manager at Nysnø jean@nysnoinvest.no +47 95 01 68 62
About Nysnø Climate Investments (Nysnø)
Established in 2017, Nysnø Climate Investments (Nysnø) is a Norwegian sovereign climate investor targeting companies and funds with profitable and smart solutions to climate change. With 2.4 billion NOK in assets under management, Nysnø invests in clean energy, digital and enabling technologies, resource efficiency, sustainable demand, and the circular economy. Nysnø is based in Stavanger and owned by the Norwegian Ministry of Trade, Industry & Fisheries. For more information visit www.nysnoinvest.no/en
About Cenate AS
Cenate AS is a Norwegian company that develops silicon nanoparticles for the global lithium-ion battery industry. The company operates a pilot in Askim, Norway, and collaborates closely with SINTEF, IFE, University of Munster, and some of the world's leading battery and anode producers. The company was started by Josef and Werner Filtvedt from equipment developer Dynatec together with Erik Sauar, an industry veteran from the international silicon-based PV industry, and Martin Kirkengen, former head of battery research at Institute for Energy Technology.