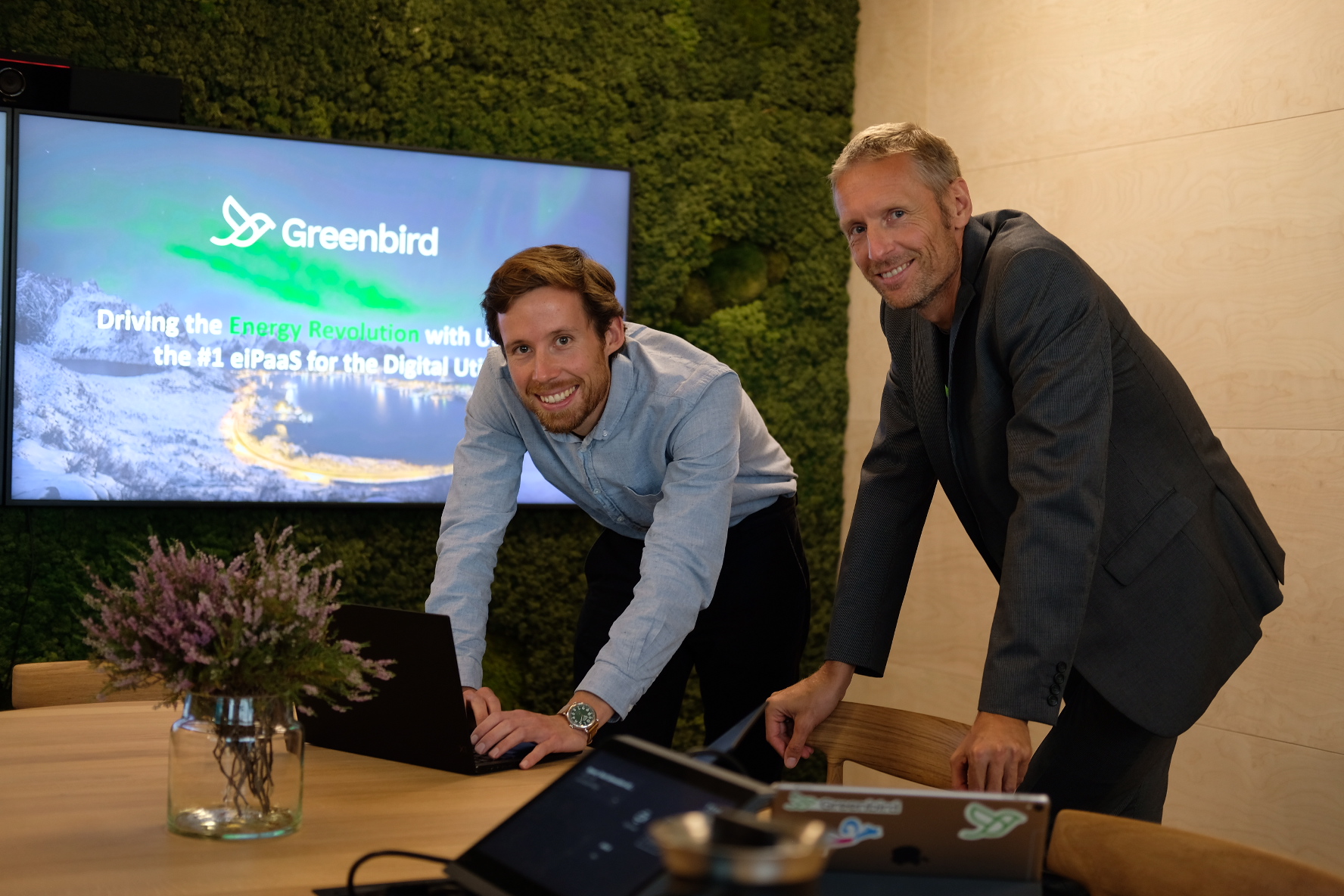 PR: Nysnø invests in Greenbird's solutions for smarter grids worldwide
Published: Stavanger, 29. September 2020
Stavanger 29.9.2020 – Nysnø Climate Investments invests in Greenbird, a leading software company that enables power system flexibility. Their data-driven tool Utilihive, provides utilities with a scalable platform for data integration. The € 5 million Series B round will help grow Greenbird into new markets worldwide.
Global demand for cleaner electricity is on the rise, facing utilities with the combined challenge of integrating variable renewables with increased power demand from customers. Greenbird offers a digital solution where utilities harness the potential from smart-meter data.
– Our customers use Utilihive to manage and analyse data from over 50 million data-points. With our solution, they can run their grids more efficiently and with greater flexibility. Now we are ready to further scale our company and reach more global markets, says Thorsten Heller, CEO at Greenbird.
Data-driven innovation
Despite the exponential growth in data points and its potential use, utilities' access to structured data is often a bottleneck for innovation and new business models. Greenbird offers a solution that helps utilities structure, analyse, and use this data quickly and efficiently. With better tools, utilities enable the transition towards digital and distributed power systems.
– The energy transition will require a much smarter, more resilient, and agile grid. This data-driven revolution is happening now. Utilities are already adapting through new business models, but must often spend too much time collecting, cleaning, and structuring data. Greenbird solves this with their innovative data-integration platform Utilihive, so that utilities significantly reduce lead time from data-capture to added value, says Eivind Egeland Olsen, Chief Investment Officer at Nysnø Climate Investments.
Capital for global growth
Greenbird raises over €5 million in new capital, with Nysnø investing together with EnBW Venture and ETF Partners.
Contact person Nysnø: Eivind Egeland Olsen, CIO – e-mail: eivind.olsen@nysnoinvest.no  +47 906 55 215
Contact person Greenbird: Thorsten Heller, CEO – thorsten.heller@greenbird.com +47 980 01 822
About Nysnø Climate Investments (Nysnø)
Established in 2017, Nysnø Climate Investments (Nysnø) is a state-owned company that invests in companies and funds with profitable and smart solutions to climate change. With 1.7 billion NOK in assets under management Nysnø invests within clean energy, digital and enabling technologies, resource efficiency, sustainable demand, and the circular economy. Nysnø is based in Stavanger and owned by the Norwegian Ministry of Trade, Industry & Fisheries. For more information visit www.nysnoinvest.no/en
About Greenbird
Greenbird is the leading big data integration technology provider for utilities and the industrial IoT. Their leading innovation, Utilihive, simplifies data integration and big energy data management empowering utilities to achieve Sustainable Development Goals faster by accelerating the energy transition. Based in Oslo, Norway, Greenbird enables Digital Transformation at utilities, powering the energy revolution. For more information visit www.greenbird.com